Wanna deliver your message to Right people?
Our 10+ years of journey gave birth top class experts in each key digital channel.
Some of the companies that experienced our tours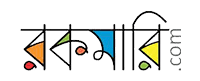 Best digital marketing company
We have the best digital marketing strategy. So, you want to hit the road? Give us the buzz and let's craft the best digital campaign that rockets your brand to ultimate levels. We are Bizcope, the best digital marketing company in Dhaka, Bangladesh that takes care of all your digital needs. We have the right digital marketing tips, strategies, and solutions for you. From design, content, to social media positioning, we have it all. Our team is a competent, professional, and highly experienced. Thankfully, we are unique and we offer solutions. Unlike the other companies, we can craft a "living" brand right from scratch.
Cutting Edge Digital Marketing Services
Drive inbound leads at a much lower cost per acquisition.
be our
DIGITAL MARKETING PARTNER
Let's work together and give you the best. We understand that the digital marketing strategies are many and few companies can do them all. But why would you trust us? Well, we have:
Over 10+ years of experience and customer satisfaction: We deliver.
A vast range of digital marketing products based on your business requirements.
Wide range of portfolio for Digital Marketing services for upstarts and enterprises to ecommerce businesses. 
Better understanding of leveraging analytics and sophisticated testing to take the guesswork out of what's working and put your business on higher ROI.
A human approach to our business model. We provide a campaign with a face that customers can relate to.
A professional approach with a flexible and innovative mindset. That's why we welcome your input at any time
The result? We will save your so much time, effort, and money. Thanks to our 10+ years of experience and proven marketing strategies that work!
Digital Marketing is not for beginners - don't go it alone!
Your competitors are doing more business because they are crazy to get more sales. They are doing good marketing and getting customers from digital channels. But you don't, you are letting your customers to purchase from your competitors just because you don't have a clear marketing plan. This is where Bizcope helps. We design a comprehensive Digital Marketing Strategy that guarantees better traffic, ranking, and more business.
Your marketing strategy is incomplete if it doesn't address the digital channels. According to Web Strategies Inc. the average firms allocated a 42% increase in digital marketing budget in 2018 and this rate is expected to grow to 45% by 2020. This only goes on to show the importance of channels like social media, content, SEO, video, and more.
Digital marketing is pacing at an 11% compound annual growth rate between 2016 and 2021
Study shows that social media advertising investments are growing at a rate of 17% compound annual growth within a timeline of 2016 to 2021. This represents 25% of the total online spending within this duration.
Investments in email marketing, paid search, social media advertising, display advertising, and online video advertising will account for 46% of the entire advertising revenue by 2021.
Wasting time is nothing to give chance to your competitors.