We Unlock the Treasure Chest of Your
Free Online Traffic!
We've been helping businesses to reach their target audience for over ten years. We've learned a lot over these years and our clients have benefited. We're very confident we can help you the same way that we did for our 500+ clients. Reach our SEO expert team today!
Case Study
Stats as a proof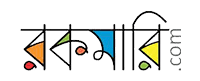 Summary: –
Rokomari.com is one of the leading e-commerce books selling site in Bangladesh. We've been working with rokomari for around 3 years now. We could help them achieve 112.89% more organic traffic in 2019 in comparison to 2018 (the total traffic growth was 354.23%). We made drastic change with site structure and implemented SEO strategies to rank them first among it's all other competitors. Today they are number one online ecommerce book selling website in Bangladesh.
Summary: –
Proko.com is a resource for artists to get good art instruction videos. When we started working with Proko it was a mare startup project. We supervised the whole on-page SEO, off-page SEO, PPC campaign and content marketing. Finally, they are now ranked on first page for more than 100 keywords! Their profit skyrockets! Today they feel secure that we helped them to establish their business on sound footing. 
Summary: –
Birite.com.au is an e-commerce business website based in Australia. We are working for them from March 2019 to till now. They are now ranked for more than 25,000 keywords and at least 1,500 of them are on Google's first page.  The website had lots of on-page SEO issues and we were successful to resolve all the issues to rank it very fast.
Driving technology for leading brands
Some achievement we want to share
What Our clients
say about Us
"Don't waste time trying do everything yourself. Don't waste your money with unprofessional. Leverage this skilled and proven team to help turn your vision into reality. I highly recommend Bizcope to grow your business."
"I run a digital marketing agency, and having the right partners has been a key for our growth. Bizcope is exceptional: highly detail oriented, thorough and strategic. I recommend Bizcope without hesitation."
"It has been 4-yrs since Bizcope is with us as an SEO partner. The results have been nothing short of outstanding. There are 3 simple words here: Sales! Sales! and Sales! Our ROI has greatly improved. Thanks, Bizcope team!"
Ready to Build Your Brand?
YOU ARE JUST ONE STEP AWAY TO EXPERIENCE THE PROGRESS.
Still something you want to know?