Ready to Build Online Presence?
Hire our experienced SMM experts to establish you as a brand in Social Media.
Some of the companies that experienced our tours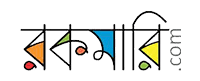 You've probably heard it from everybody: make your business visible on the internet – go on social media! So you went on ahead and created a Facebook page, you downloaded a free photo-editing app to share better pictures on Instagram, and you learned your way around tweets, hashtags, and retweets. The good news is now you have social media presence. The bad news is, so does everyone else.
What makes your business stand out from every other business on social media?
Cutting Edge SMM Services
Drive inbound leads at a much lower cost per acquisition.
ARE YOU MAKING THE MOST OF
YOUR SOCIAL MEDIA ACCOUNTS?
Being visible is not merely the purpose of using your social media for your business. Anyone can be visible on the internet. What matters is how far and how well you're going to use that visibility to your advantage. Effectively marketing your business on social media is about the following things:
It's about reaching wider audience.
It's about posting content that are most relevant to your target market.
It is all about creating a voice for your business that will invite and engage your target market to avail of the services you're offering.
And most important of all, the ultimate goal is to convert client activity – likes, comments, shares – into actual sales.
SO HOW DO YOU TURN LIKES INTO SALES?
Between running a business and keeping your customers happy, we understand it could be too much effort to think about putting something witty or interesting on social media. It can get too tiring to ask friends to share your Page or Regram your latest post. Yes, social media marketing can be too much of a burden to bear – ALONE.
That's where we can HELP you!
BIZCOPE IS YOUR
SOCIAL MEDIA MARKETING GENIUS!
Bizcope can help you create the buzz you need for your business. Using our wide experience and our skill expertise in online marketing and social media marketing, Bizcope can take your social media experience where no one else can.
We employ some of the most effective strategies in converting your social media activities including:
Creating effective and engaging social media content
Directing your social media activity to reach the intended audience
Tracking your client activity on your account to determine how to engage them better
Strategizing when and how often we put certain posts online to get the most attention and make the most attention
Making sure you don't spend money unnecessarily and carelessly on advertising on social media sites
Bizcope is the company that has helped bring countless businesses closer to their market, and closer to bigger, better sales. We've helped them get on social media and reach out to markets they did not know existed; we've spared them from the unnecessary advertising expenses and helped drive their marketing budget into efforts that actually deliver results; and we can do all that FOR YOUR BUSINESS too!
Bizcope believes in the power of social media, and we will help you use that power to advance your marketing efforts without taking your focus away from what truly matters to you: your business.
Wasting time is nothing to give chance to your competitors.