Web Design & Web Development Company in Bangladesh
We work with great clients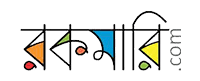 We gain pride in our customers' satisfaction and happiness! We have done it over and over again. Why be left behind? Think about it and look through our many Web Design and Development projects, not only in Bangladesh but also worldwide. Get the best ideas, features, tricks, and feel the magic as it transforms your website when we work together.
We had started with SEO but with the time the canvas is widened as full service Digital Marketing company. Our hard work and expertise drove us into the best web design company in Bangladesh.
Web Design and Development Services
Our cutting edge web design and development solution is business oriented that drives results.
Your Vision & Goal + Our Expertise & Execution
Our Process of Web Design
It's simple! You don't have to sweat. In just a few steps and we can get started. This is all we need.
Why Build Your Website with Bizcope?
We offer the best Web Design Service in Bangladesh and worldwide… but that's not all. Here is why you should work with us.
What's the best plan for you?
Need help with your decision? Call … for a free consultation today with one of our WordPress experts.
Personal
Perfect for personal or startup businesses

Advanced website built on WordPress
Business
Great for businesses that want advanced features

Free domain and SSL (1st year) with email integration

Includes customer login, reservations, event calendars, and more
Corporate
Perfect for corporate businesses that need high custom features

Free domain and SSL(1st year) with email integration

Includes customer login, reservations, event calendars, and more

Includes up to 15-20 pages
GET A FREE 30-MINUTE STRATEGY SESSION
CLAIM YOUR NO-OBLIGATION FREE 30-MINUTE STRATEGY SESSION!
Our Web Developers only have a specific number of slots available each month. So, do hurry and take action before your competitors fill them up!
WARNING: Before you claim your free consultation please be informed that this is only for those who are serious about improving their business website for long term success.
Please note that you will be speaking with a Web Developer Expert, not a salesperson.
He will make the strategy for you but to skyrocket your sales and profit we need your commitment and dedication. If you're not ready for that please don't try it.
But if you are serious about setting up your website to increase your profits, book your FREE strategy session as early as possible.
89/7 Gopibag
Dhaka 1203, Bangladesh
Email : hello@bizcope.com
SAT-THUR 08:30 – 05:00 (GMT 6+)